Custom virtual escape games
for corporate clients
With our uniquely tailored digital escape room solutions, we provide a gamified programme that's fully customized to the needs of your company. This playful and interactive tool, provides a superfun experience for all your employees or business partners.
Company branded design
Company driven storyline
Actual 3D locations integrated into the gameplay
Unique videos and sounds can be added
Scoreboard, user evaluations
Best price/value solution for large entities
Up to 100.000+ users at once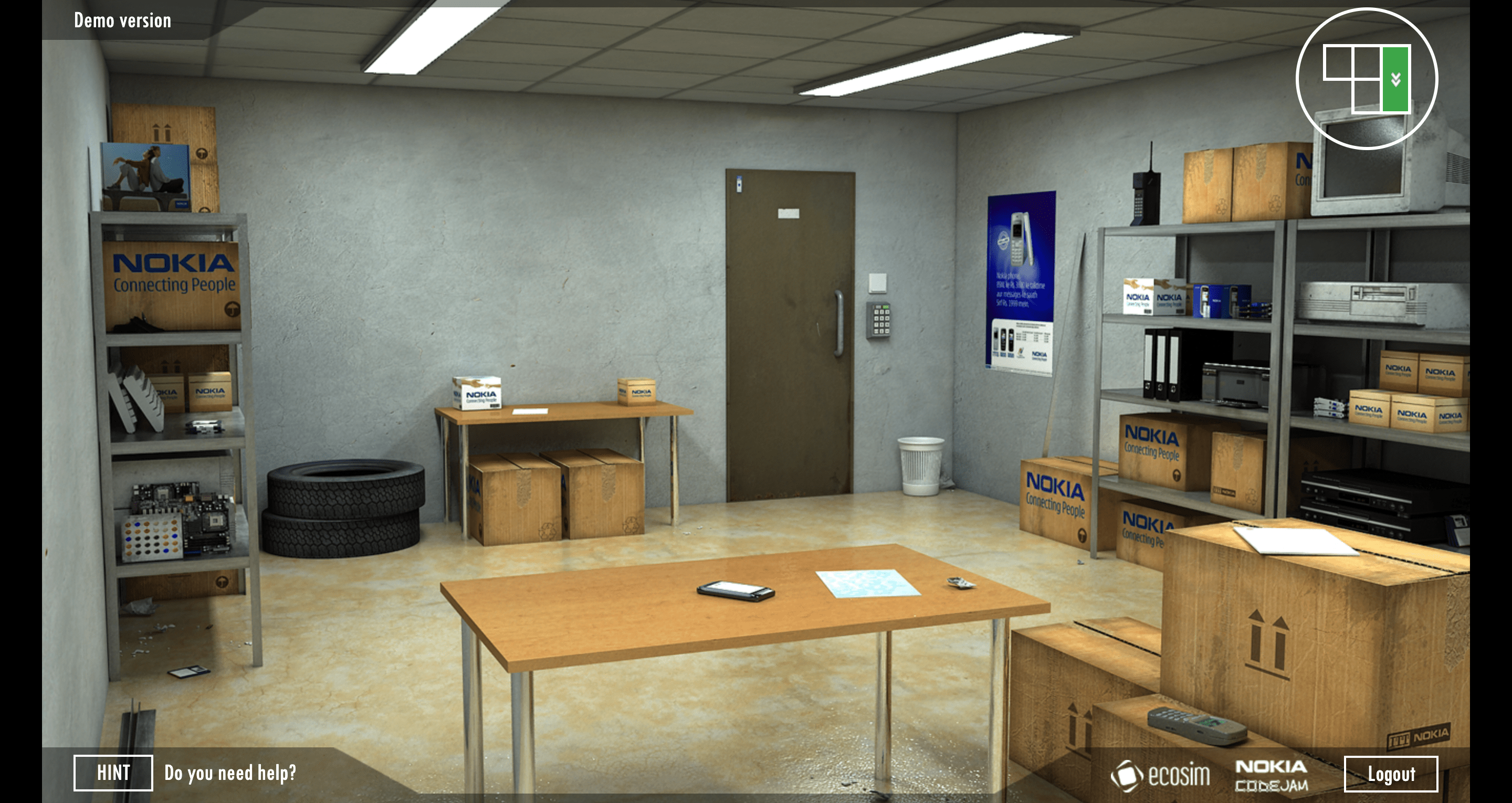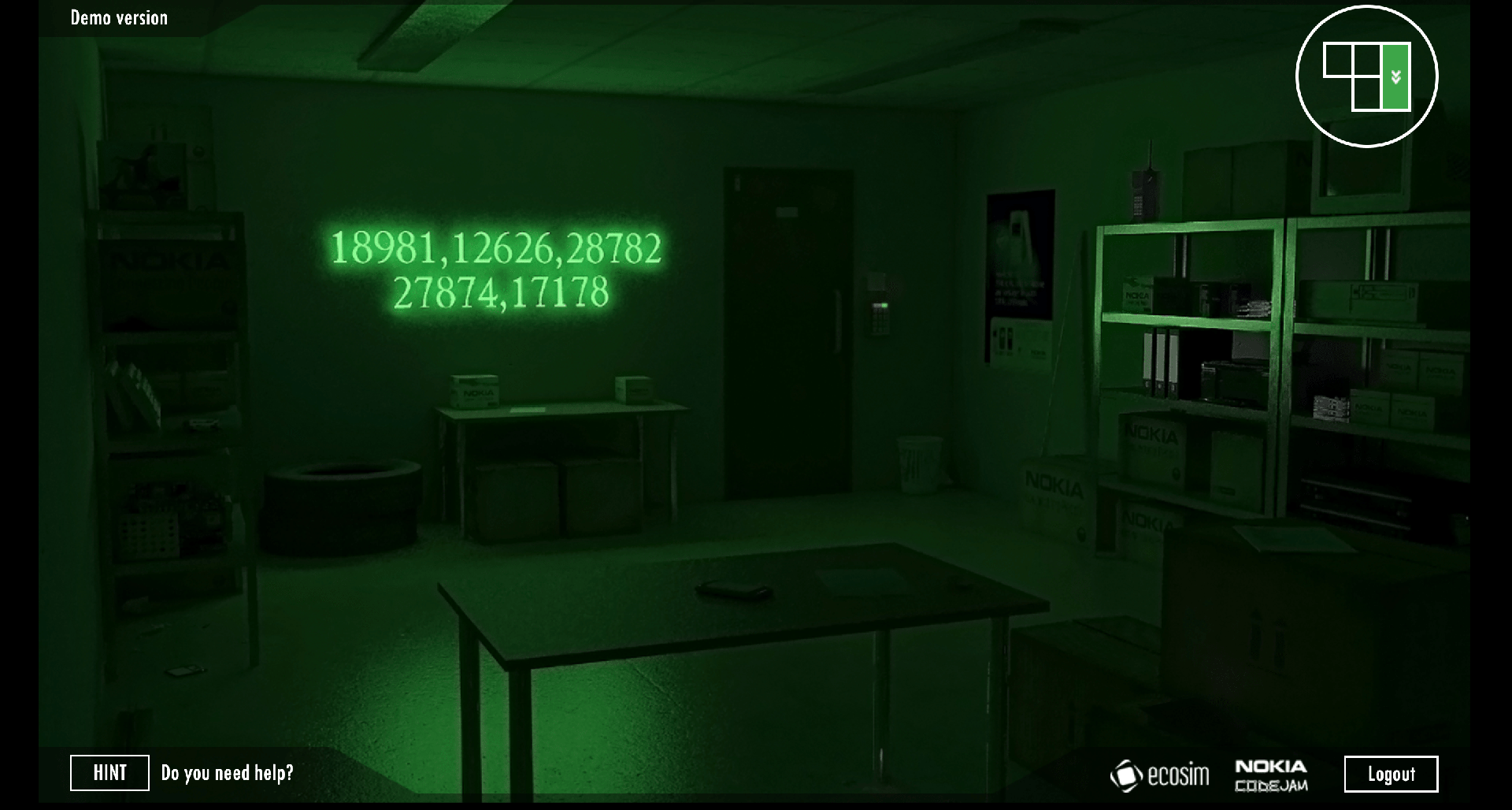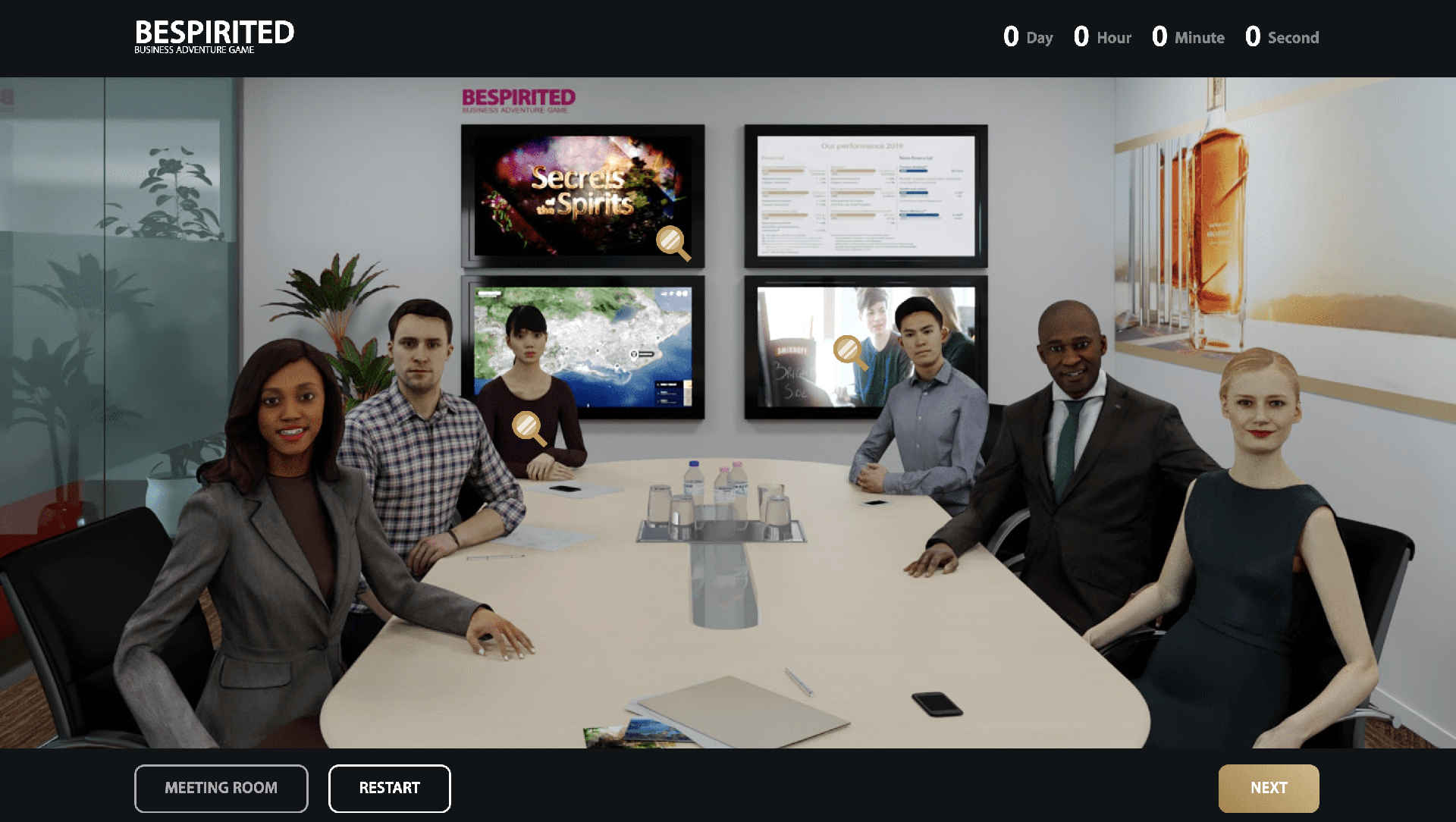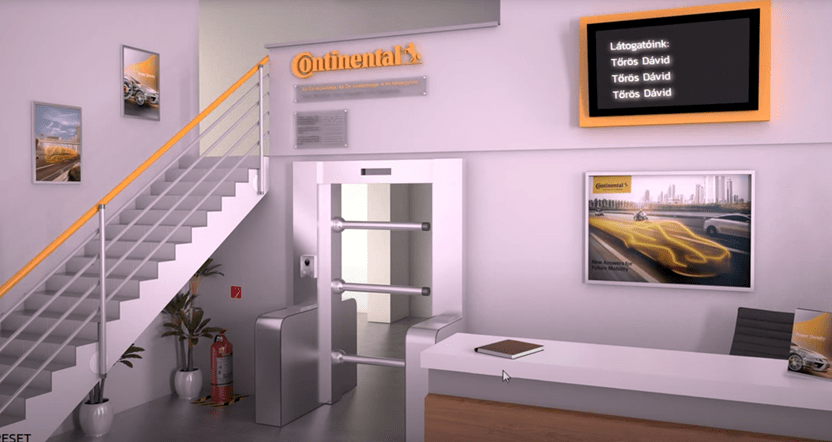 How is this beneficial for your business?
A cool and fresh interactive challenge for all your colleagues, customers, or partners
Creative tasks developed by a top professional escape room construction team
We create motivating and competitive situations with a scientific methodology
A unique look that fits in with your corporate design, along with a realistic game interface
These games can be played as a team or individually from anywhere in the world
Highly cost effective when compared to the value of the product
Let us create your own custom design
uniquely tailored virtual escape game
Custom Virtual Escape Games
are ideal for:
Remote team building
Remote recruitment
Remote workplace safety awareness
Remote product launches
Remote training
Not just for employees, but for customers, and business partners
Case studies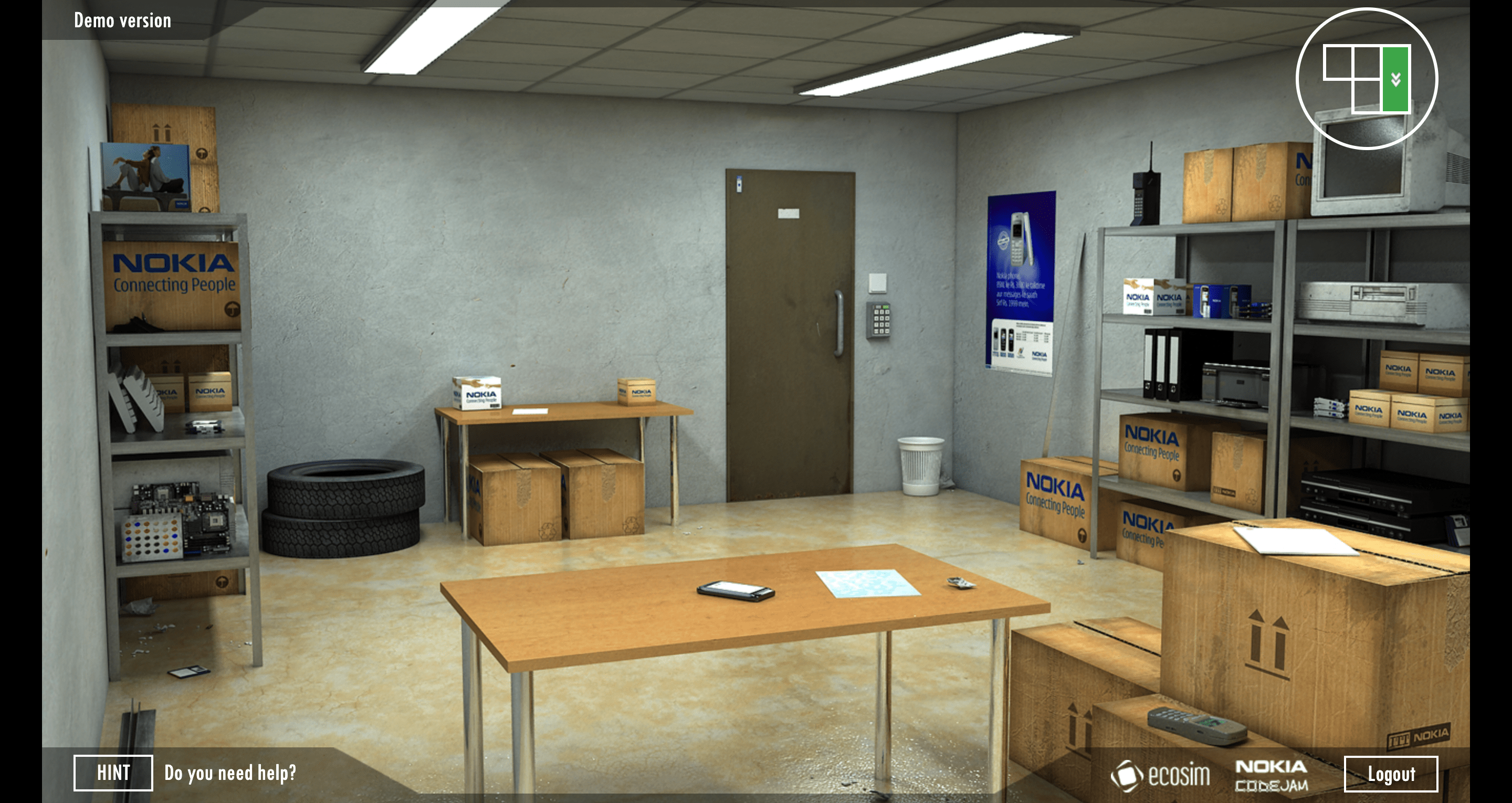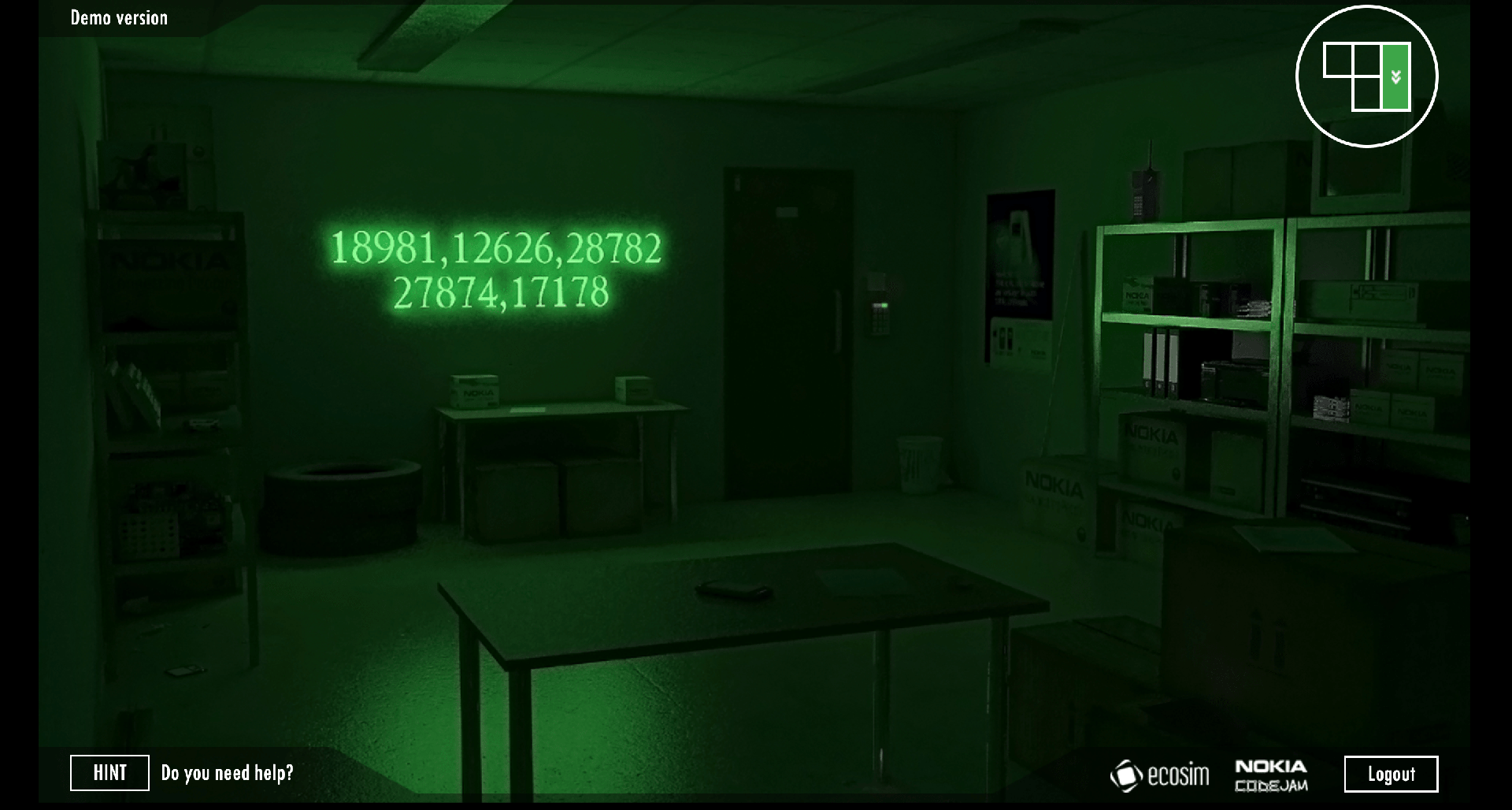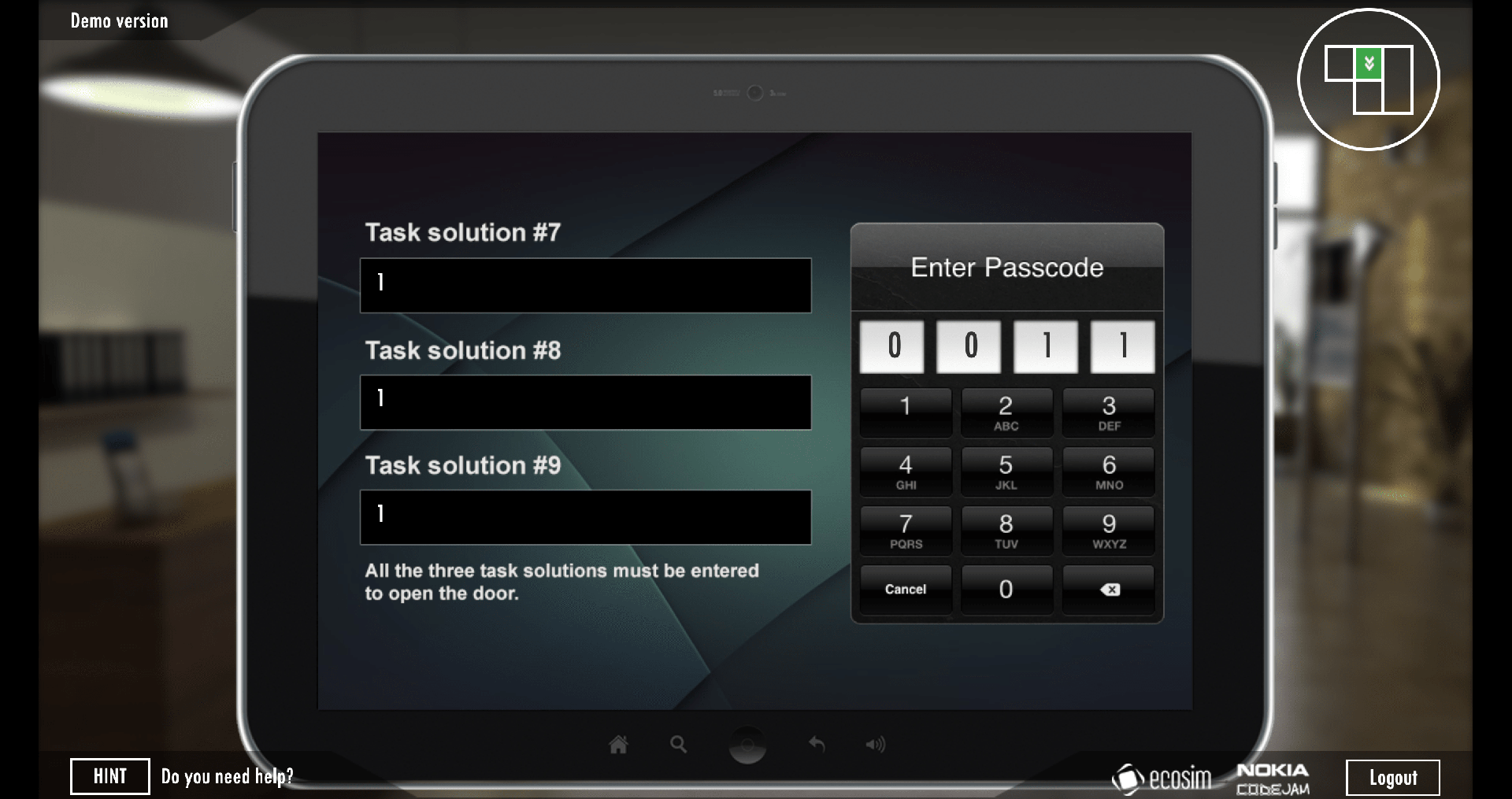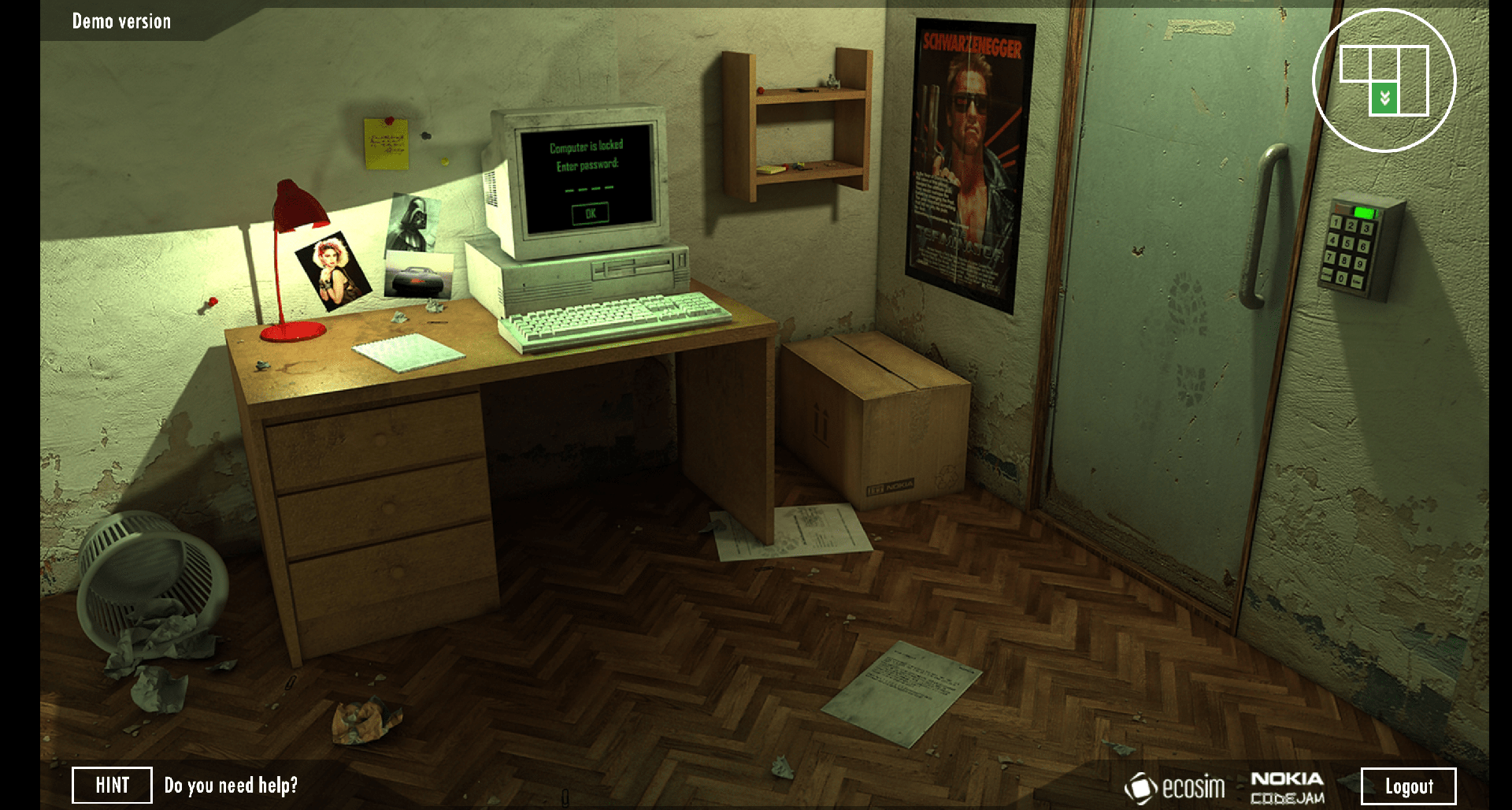 Nokia wanted 4 different rooms, utilising some of their gadgets, not just as decoration, but as part of the gameflow.
Try the DEMO

Continental had their reception, locker room and the manufacuring facility 3D rendered and placed as basic locations of the game.
Try the DEMO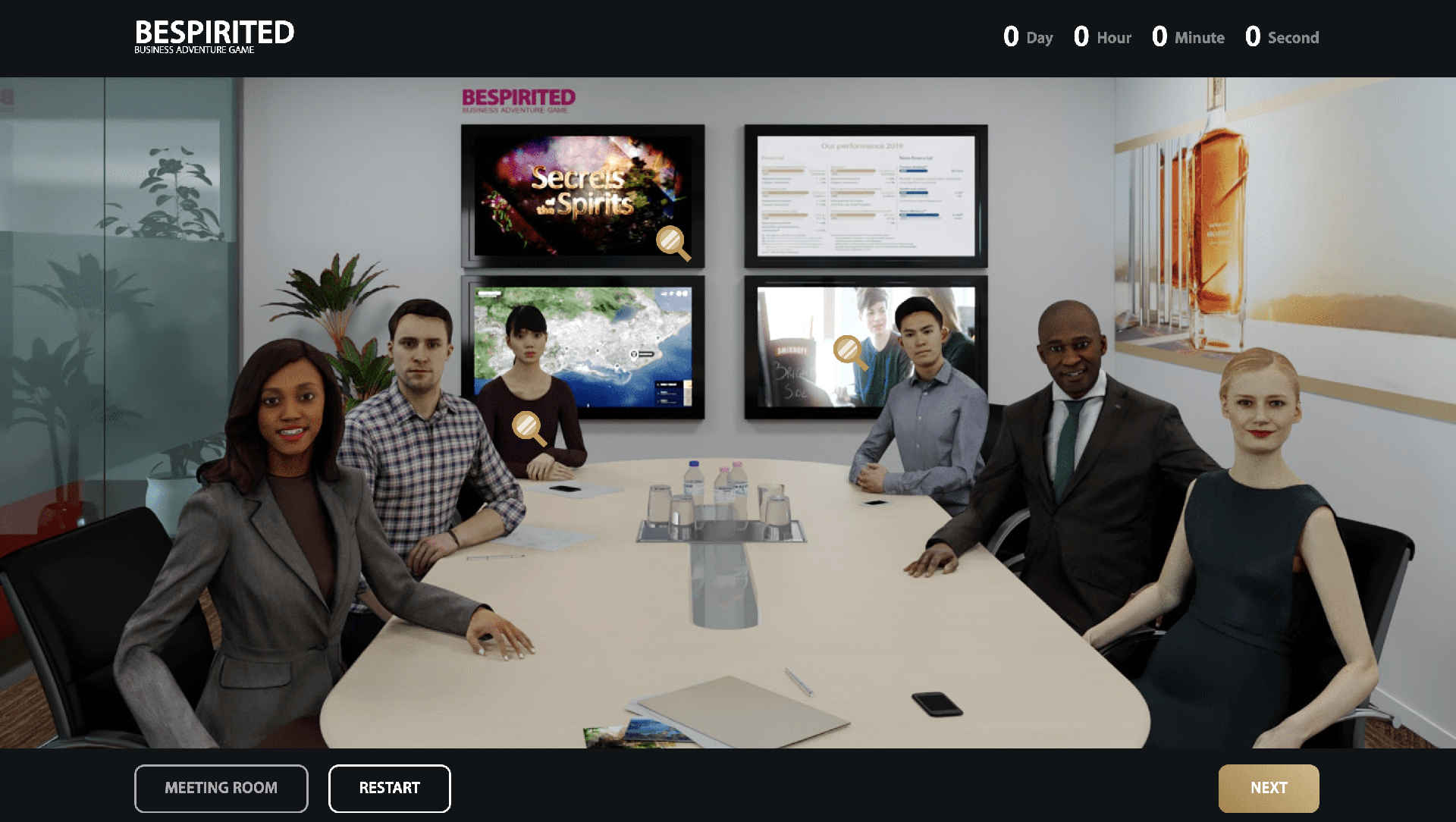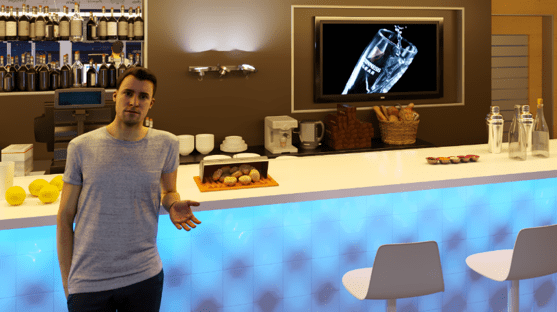 Diageo wanted a more communicative, recruitment type of game, with PR elements and after game evaluation.
Try the DEMO
Let us create your own custom-design,
uniquely tailored, virtual escape game.